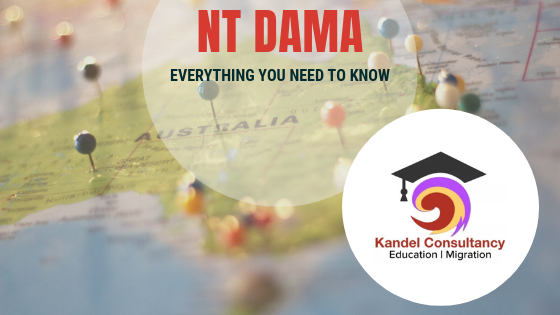 In the last few weeks, we've had lots of enquiries about the Northern Territory Designated Area Migration Agreement (NT DAMA). Here is a blog post explaining NT DAMA, key eligibility criteria and recommendation to candidates.
What is NT DAMA?
NT DAMA is a special migration agreement between the Australian Federal Government and the Northern Territory Government (NT). They are designed to help businesses hire skilled and semi-skilled workers to address skill shortages. The NT DAMA is an employer-sponsored visa program and individual workers cannot apply for a visa independently.
Essentially, DAMA allows businesses to sponsor (skilled/semi-skilled) workers with limited language ability. It also lets businesses hire overseas workers at a lower salary compared to the traditional employer-sponsored scheme.
NT DAMA is also a pathway for individuals wanting to obtain an Australian Permanent Residency (subject to its own rules).
Key benefits of NT DAMA
There are few distinct benefits of NT DAMA.
A wider verity of skills are eligible for a sponsorship
Additional skills that are not present in ANZSCO

(bar attendant (supervisor)
waiter (supervisor)
cook (specialist ethnic cuisine)

Lower English language requirements for some occupations
Market-Friendly salary requirements to encourage employers
Pathway to the permanent residency
Who can apply for NT DAMA?
First of all, DAMA is NOT A VISA. It is a labour agreement that lets you apply for the Temporary Skill Shortage visa (subclass 482). This means you must go through the employer-sponsored stream. You must also meet the specified skill, language, health, character and other essential criteria.
How to apply for NT DAMA
Although we can't provide personalised advice on a blog, we can surely give you a general guideline. When considering DAMA (and the life changes that will come with it), make sure to:
Check your own eligibility against the visa criteria- english, qualification and experience
Find a prospective employer who is endorsed by NT Government
Ensure your prospective employer is committed to sponsoring you
Your employer nominates you and applies for a subclass 482 visa
Who can help me with NT DAMA
The Northern Territory Government has maintained a high-level summary of this programme on their website (click here to visit). However, it might be very difficult for businesses and potential applicants to be across all the processes and caveats. We advise seeking assistant from a Registered Migration Agent (RMA) with experience in work-sponsored visa stream.
In Kandel Consultancy, our RMA Muna Kandel has worked with overseas workers and Australian employers for more than three years. Her understanding of the process, ability to clarify requirements and follow through employer's commitment will help in getting a positive outcome. If you would like to know more or want to take up our services, please don't hesitate to contact us on 0415 155 298. We can also be reached at our email: [email protected]